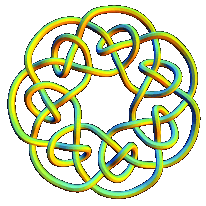 Our experience will enhance your experience!
Travel Companions: Books, Maps, DVD's
Know before you go
Of course we do a lot of research before travelling but find that reading about locations carrys more meaning for us after we have been there.
We love maps so much there is a seperate page for them here.
Recently Published:
We always enjoy reading other people's adventures off the beaten track in Ireland and then searching out their routes for ourselves. Author and artist Leslie Lee has carried this a step further by providing two travel resources that help you envision your own itinerary and then ignite your creative spark to record and remember your experiences more intimately than standard photos can.
"We Are the Land, Ireland" explores some common questions about Ireland such as Who are the Celts? Where did red hair come from? What was the land like at the dawn of modern humans? What were the origins of Irish hospitality, music, and wit?
"Lee's ambitious book is brimming with photographs; hand-drawn art, including maps and notable visual spectacles; and original poetry." - Kirkus Reviews
"Leslie's Field Guide to Ireland" is loaded with hand-drawn maps, mythological characters, DNA and genealogy, a pronunciation key to Gaelic, Irish place-names, travel tips, packing lists, and much more. Plus pages for a daily log of places, contacts, jotted thoughts, maybe drawings means that before you know it you will have a truly personalised memento of your jour journey.
---
Classic Literature set in Limerick
When family visits we enjoy showing them scenes from the book and movie. Take a look here




Video Book


Rave reviews for both the novel and the TV series. Keep up with modern Irish youth, if you can . . .
Ireland is packed with hidden treasures. Travel any back road and you will discover something interesting. Everywhere you go are hidden churches, many of which have world class stained glass windows. Here are the esstential guides to find and interpret them.

Or Use Amazon Search
Top