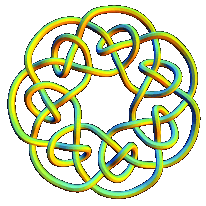 Our experience will enhance your experience!
Plein Air Tours and Workshops
Paint your way around Ireland
Ireland is a hot bed of outdoor painting; the scenery is so incredibly varied yet changes continuously with the light and the weather--sometimes requiring an indoor perspective. :-)
You can sit in one place and paint the same scene in different moods and colours or you can take short drives to experience completely different geology, vegetation and structures.
Back in 2016 . . . More to come ??
In early September 2016 we hosted a painting workshop that combines the best of Ireland touring with the customised instruction of Crystal Beshara, artist from Ottawa, Canada.

Crystal is not only a talented artist she is well experienced in teaching and leading workshops. The mediums used were watercolour, pen & ink or soft pastel. All levels participated and enhanced their art.
More about Crystal, her art and instruction on her website.

Update: We received rave reviews from participants on this trip despite having to move two of the plein air sessions indoors due to rain. The beauty of Ireland saved the day. Contact me to receive information about our next workshop/tour.

We assembled a video of a few of the sights, nature and paintings: Plein Air Ireland: 2016


Or if you prefer photos, Click on this Pinterest widget for a few snaps of our Irish adventure and art:

Attn: Painting Teachers: We can customize a memorable trip for you and your class so you concentrate on painting and we handle everything else.
Here is a description of the tour to demonstrate what we can offer:
Sample Workshop: May or September
--12 nights / 13 days
--6 full days of instruction and 3 review/critique days
--Plentiful free time for shopping, relaxing, or more painting
--Single accommodation (double occupancy option) with breakfast
--Welcome Dinner and Farewell Banquet
--All transportation in Ireland --private coach plus rail excursion
--All site admission charges on painting days
1,900 Euro (1,450 double occupancy)


Here is outline itinerary:

--full day of exploring Dublin: sites, shopping, atmosphere

--several days in Co. Clare: Cliffs of Moher, Loop Head, The Burren, Bunratty Folk Park and, weather permitting, the Aran Islands.

--More days in Co. Kerry including Dingle, Killarney National Park and the Ring of Kerry

--possibly a scenic rail journey or two and, of course, countless paintable scenes of sheep, stone bridges, thatched cottages, colourful shops

Paula Rath, one of our 2016 participants is a blogger. Read her accounts starting with Dublin and moving forward in time. Note photo credits belong to Karin, not Michael.

This Pinterest widget contains photos of potential painting sites.

How many would you like to paint?

Follow Travel Shepherd's board Plein Air painting in Ireland on Pinterest.
Top