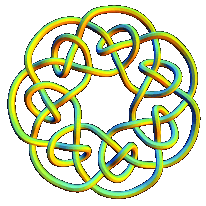 Our experience will enhance your experience!
Your Ireland Itinerary
Our experience can help customize your's
IrelandTravelInformation.com will suggest the right combination of excitement of travel, joy of discovery, security, companionship, privacy and stress-free arrangements that suits your travel style.
Just tell us
your

ideas for that perfect Irish trip . . .

Then we respond with detailed itinerary suggestions--at the level of luxury or economy that suits you.
No cost or obligation to you. This free service is made possible by the advertising on this site.
We, Michael & Karin Shepherd, have lived and traveled in Ireland for many years. We know about many quaint spots that never make the travel guides. We take pride in personalized service and attention to detail, anticipating your every need from the moment you touch down in Ireland until your departure. Customized itineraries or all inclusive tours are available for singles, couples, families or small groups involving activities such as
Traditional music Fine food and drink Pub crawls
Genealogy research Ancient Celtic & historical sites
Golf Riding Walking Cycling Boating
Fishing Shopping Gardens
Yoga Painting
Self drive or Guided
(Sometimes the best of Ireland is along a narrow, winding road.)
Assortment of professional experiences to be found around and about
Top