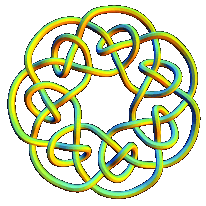 Our experience will enhance your experience!
Bunratty Folk Park & Castle
All of Ireland condensed to a pleasant stroll through the park
I recommend Bunratty Folk Park as an early stop in your Ireland itinerary. It literally has something for the whole family from farm animals to see and pet for the youngest to recent history displays for grandparents to remember their youth.
It is Ireland in a microcosm so that as you travel around the rest of the country you may recognize the local architecture and historical perspective of the sites you are seeing.
>
For Children
Perhaps your children will appreciate their modern school more after seeing this old school complete with a master and his switch.
The park is full of other educational places as well, such as working mills and farms.
Also disbursed around the grounds are various animals to enjoy seeing and touching.
Interactive
Through out the park you will find demonstrations of old fashioned methods, including the chance to sample biscuits baked using eggs from the chickens you just walked by.
Thatching and other old building methods are shown among countless examples of home furnishing and decorating through the centuries.
Browse with your feet
Nearly all of the houses, barns and other buildings can be entered to enjoy the historical furnishings, scenes, and demonstrations.
They range from the hovel shared by people and their farm animals to the elegantly furnished manor house.
Food Choices
This house was built by the Hughes brothers, founders of HB ice cream, Ireland's most popular brand since 1926. Taste some here and where ever you go in Ireland.
In one corner of the park there is an entire village street with active shops selling both new and old fashioned goods -- also a selection of eating and drinking establishments including a traditional pub. As I said, experience all of Ireland in one place. Though I must say we usually eat at the cafeteria above the Blarney Woolen Mills shop accross the street from the castle.
Bunratty Castle
The folk park grounds also include access to Bunratty Castle, probably the best preserved medieval castle in Ireland.
I also recommend the medieval banquet held nightly during the summer in the castle. It is not cheap but is a good value for the quality entertainment and good food served. A lot of fun as well as educational for both adults and older children.
Durty Nelly's and more
I can think of no where else in Ireland that has so much to offer within such a short driving distance as this little corner of the Shannon estuary. You can see the very historical and fun pub, Durty Nelly's, in the castle photo. See the Google map at the top for nearby places of Craggaunowen – the Living Past Experience, Knappogue Castle, Limerick City, Shannon Airport and the charming capital of Clare, Ennis.
Top