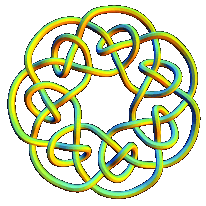 Our experience will enhance your experience!
limerick
A land inbetween
Limerick is a city travellers more often pass through than a destination. For us in Co. Clare it is our "go to" shopping city. Yet like any Irish city it has a lot of history and other interest.
---
Our second jaunt upon returning to Ireland was to Limerick which is a little closer to Ennis than Galway is. We enjoyed the city for different reasons than Galway -- for the shopping. We were quite impressed with the Milk Market for the variety and quality of locally produced food stuffs. We sampled many items that we hadn't seen elsewhere and decided to make a trip back when our fridge and freezer were not already full of prepared foods. I coveted the meat pies and Karin wanted to buy sausages, olives and such.

As we ventured out into the main streets we were like kids in a candy store with all the shops carrying more variety than in our now little Ennis, including my favorite: Whopper by Burger King. We were told the best shopping was at the Crescent Centre but we saved that for our next visit to this busy little city.
In any town we enjoy walking the streets looking at the buildings, historical plaques and general atmosphere. A few places in Limerick are St. Mary's Church, St. John's Cathedral, People's Park and various places featured in Frank McCourt's book and movie Angela's Ashes. These latter however are few on the ground due to the last development boom which wiped out most of the old slums.
This photo is of the Leamy School.
Angela's Ashes and other Ireland books found here
We had a most disappointing visit to King John's Castle. This is a grand old battlement that we have driven by many times over the years
and always wanted to see inside. However, we found the displays and exhibitions very poorly done as well as run down. It seems the government recognizes this as they are proceeding with a €6 million redevelopment that is due to be completed in 2013.
Update: Yes, we have been back and it is much more interesting; we recommend a visit.
So overall we recommend Limerick for eating, shopping and getting a view of Irish life in a non-touristy town.
Milk Market on a Saturday, July 2017
Top