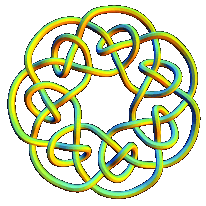 Our experience will enhance your experience!
Co. Clare
Full of favorites
The last few years of our life in Ireland has been spent in Co. Clare. We love to show its many highlights to our visitors. This page will just whet your appetite to explore the many charms of Clare for yourself.
Cliffs of Moher
I always cringe when asked for recommendations of unspoiled locations, as if everywhere else was spoiled. Yet that was what came to mind when I first saw the new Visitor Centre at Cliffs of Moher, one of the top attractions for all of Ireland. My first visit to the cliffs in 1995 was wild and free. The only restrictions were small signs warning of possible loose earth near the edge as you lie down on a rock outcropping to peer over the edge at the whole majesty left and right. Now you must pay an entrance fee to be restricted to fenced footpaths that only allow views of one end or the other; the middle panorama is off limits.
However, I will say the visitor centre is very well done inside and out. The architecture is very unobtrusively blended into the hillside. The exhibitions include a well-illustrated explanation of the whole geologic phenomenon of the greater area known as the Burren. So, I have to admit that the Centre is good value for its reasonable admission fee despite my distaste for the public commercialization of this natural site.
Foohagh Point & Castle Point
But there is an alternative for those of you who want to march to a different beat than the mass tour buses. About 25 miles south of the Cliffs of Moher find the delightful beach town of Kilkee. Take the coast road out of Kilkee to Foohagh Point and Castle Point. (Names may vary depending upon your map.) There you will be able to drive along cliffs just as dramatic as those of Moher and be able to use your own judgment at the viewpoints as to how far to lean out for that perfect photo. If you survive, you can continue on to Loop Head and Kilbaha Bay for more fine scenery.
"of this barony it is said that it is a country where there is not water enough to drown a man, wood enough to hang one, nor earth enough to bury him." attributed to Cromwell
The northwestern corner of Co. Clare (east of the Cliffs of Moher) is known as the Burren. This is a large area (about 96 sq. miles) of unique geology that does not get a lot of attention -- perhaps due to a lack of a focal point of breathtaking scenery like so many other parts of Ireland. We, however, drive through it often because it holds the birth place of our interest in Ireland, the Burren Perfumery. Shortly after its founding in the 1960's my wife, Karin, had sampled the new fragrance, Frond, in Portland, Oregon. Through a series of "coincidences" she ended up seeking out the owner on her first trip to Ireland in the 1980's and fell in love with the wide open spaces full of stone, flora and fauna. Its uniqueness comes from few visible lakes or rivers; they are nearly all underground because rain water soaks through the surface layer of limestone until reaching bedrock. There is one river, the Aille, which actually diminishes as it flows toward the sea. Most of this information comes from the above mentioned Visitor Centre by the way.
Ennis
I am grossly neglogent for not writing about this attractive city full of attractions. We are too comfortable in our new home town to think of it as a destination, I guess. Above is one of our favorite places for coffee and pastry. Video of festival song Here
Lahinch
The surfing capital of Ireland is a delightful beach town that also holds one of the best links style golf courses in Ireland and therefore the world. Compares favorably with the Donald Trump owned course a little further south in Clare.
Doolin:
We have spent many hours in this hamlet. Good food, plentiful Irish trad music and great craic.
Ennistymon:
A comfortable little town that we like to spend time in. Including a recent wedding anniversary weekend: Photo Journal
Bunratty Folk Park:
Bunratty Folk Park which is a microcosm of Ireland in one pleasant stroll around the park gets a page of its own.
Shannon Airport:
Shannon Airport I think is better than Dublin for starting and finishing your tour around this scenic island. There is a great deal to see and do within a short drive of the airport and certainly more in Co. Clare than I can describe.
Points East:
This page unfortunately gives short shrift to the whole east half of Co. Clare. However if you like lakes, rivers and rolling hills --or catching fish-- it is the region for you. The photo below served as my screensaver for many years and is typical of the area.
In fact nowhere else in Ireland, I think, will you find more variety of the real Ireland than Co. Clare.
Top