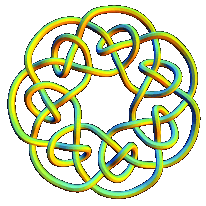 Our experience will enhance your experience!
Westport, Co. Mayo
William Makepeace Thackeray: "The most beautiful view I ever saw in the world."
We were chatting one day with the owner of a hotel in Ennis that Westport in Co. Mayo was a good place to visit. He told us it was a lovely town that had a very good reputation and had won an award for being the "most liveable town in Ireland". So we decided to go see for ourselves.
---
This page written by Karin
We discovered the early morning train would get us there in four hours with only two changes. So we decided to make it an overnighter so that we could take our time and truly enjoy the town.
Train stations in Ireland are very convenient to the center of town; Westport was no exception. After a short walk we were situated in our B&B, which was lovely! An old Georgian house situated on a tree lined street known as The Mall. The street was divided by the River Carrowbeg. I felt for a moment, like I was in Paris!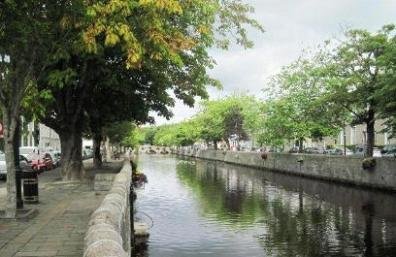 Anxious to get out and use the afternoon for sightseeing, we ate a quick lunch and then went for a walk to the famous Westport House. We chose the "back entry" forest walk as opposed to the Main Entrance that cars use. Westport House was built in 1730 on the foundations of a 15th century castle belonging to the O'Malley clan. This castle was home to the famous Pirate Queen whose name was Grainne (Grace) O'Malley. The owners of the house today are direct descendants of Grainne.
Westport House encompasses 480 acres of which most of it has been turned into a "Pirate Adventure Park" for the young and old alike. The house is also open to the public for viewing. A small lake behind Westport House has swan boats for those who enjoy quiet paddling amongst the lily pads!
Our walk took us out of the park and down to the Quay. The quay used to be very busy with commercial shipping, however today it is a quiet village made up of holiday homes and a few restaurants and pubs. A museum called "The Heritage Center" is located there as well. It is the entrance to Clew Bay, which is said to have an island for every day of the year! And them some! We enjoyed just sitting here eating ice cream cones while gazing at the sailboats anchored nearby.
Then we had a choice to make. To return to Westport (1 mile away) by the Quay road which would be rather busy with traffic or taking the Old Railway Walk, which is a 1.5 mile walk through the country. We chose the Old Railway.
It was a good choice! We walked through fields with rolling hills in the background, saw horses, trees, bogs with bog land cotton, and listened to the quiet hum of insects and bird calls. But what impressed me most was the fabulous view of a very famous mountain in Ireland - Croagh Patrick.
Croagh Patrick lies about seven miles from Westport. The reason it is famous is because St. Patrick (Ireland's patron saint) is said to have spent many days on top of this mountain fasting and praying. Today many people climb to the top and it is not an easy climb. On the last day in July up to 15,000 pilgrims make their way to the top, where there is a small chapel dedicated to St. Patrick. Long ago, pilgrims used to make this climb in bare feet! Gratefully, that is discouraged today. I have seen videos of this route, and believe me, it is not easy!
Westport has two squares of note. One has an old clock tower in it; the other has an unusual statue of St. Patrick. Normally any statues or pictures of him are of an older man with long white beard wearing Bishop clothing; this is of Patrick as a young Roman boy. We forget that he came here as a captive slave from Roman England. He returned years later as a Christian bringing Christianity to Ireland. (And since I have personally never seen a snake here in Ireland, I also must believe the folklore that claims St. Patrick got rid of them!)
We had done a bit of research before going to Westport and discovered that there was a musical show called "The Legend of Grainne O'Malley" playing at the Westport Hotel. So after a lovely dinner we took in the show. It was done entirely in dance and music with some well-known stars. That really helped us to understand the story of the Pirate Queen with her adventures and mis-adventures.
Before coming to Westport I was wondering what exactly made it such a "liveable" town. I had read that it was laid out in the late 1700's in a grid system. Well, that definitely made getting around easier (as opposed to Ennis that still has a medieval street layout.) But it is really much more than that. Perhaps it is these words from the Best Place to Live Award given by the Irish Times - "Westport has a good quality of life based on its spirit and cooperation of its citizens".
Even in 1842, when William Makepeace Thackeray visited Westport, it was a town to admire - "The most beautiful view I ever saw in the World. It forms an event in one's life to have seen that place so beautiful that is it, and so unlike other beauties that I know of. Were such beauties lying on English shores it would be a World's wonder perhaps, if it were on the Mediterranean or Baltic, English travellers would flock to it by hundreds, why not come and see it in Ireland."

Top