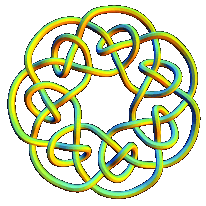 Our experience will enhance your experience!
Maps & Other

Travel Resources
Useful information for Ireland and the world of travel
This page has a lot of up-dating yet to be done. Thanks for your patience. More maps here. Ireland travel and expat books here.
---
Ireland Information -- This site is chock full of useful information as well as maps, photos, and free Irish stuff.
Moving to Ireland? -- All the information and advice in one place: The Ireland Move Club
Click to enlarge map
What used to be Bord Failte, the official Ireland tourism agency travel site is now Discover Ireland. Their site is so comprehensive on "Places to Go", "Things to Do", and "What's On" that you may get "dased and confused". So I recommend you browse our site instead. Sitemap
Learn about the Irish B & B experience and find some friendly places to stay on our bed and breakfast page.
Travel-Directory Org - International Travel Resources.
Last Minute Vacations Guide - Truly a wealth of useful information to save money when you haven't pre-planned.
OTHER
Electricity adaptors, plugs, phone chargers; The world is still a confusing place. EuroPlugs.com will help plug you in.
Our comprehensive site on Greece and the Greek islands: ParosParadise.com
Our personalised guide to Prague and Czechia based upon our living there for several years: CzechMates
Everyone should have an international plan B: How to be Free in an Unfree World, The Sovereign Manifesto
Know before you go. Read all about it. Books
To Search elsewhere please use this Google Search Bar
Custom Search
Top