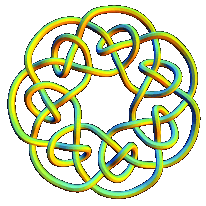 Our experience will enhance your experience!
Saint Patrick's Day:
a gigantic holiday world wide.
This page has two parts: one is about the holiday and how I have celebrated it in various countries with the addition of Arthur Guinness Day. Part Two shows some of the ways others around the world enjoy identifying with the fun-loving Irish.
2021 Coronavirus Update: Ireland is still under strict lockdown so local leaders are creating new ways to celebrate the community spirit of this holiday. Co. Clare has come up with a great idea, I think. They are producing a Variety Show on Zoom to be shown to a global audience on the day itself, 17 March. Everyone is invited to submit a video on anything relating to "Connecting Clare". Further details
For those on the East coast of USA the day can be celebrated at the Guinness Brewery that opened in 2018 near Baltimore. On the day they will have live entertainment and traditional Irish music and dancers. Check out their calendar year around.
Part One: History & Expat Experiences
St. Patrick's Day is big not because he is such a popular saint but because he is the patron saint of Ireland and the prolific Irish people are scattered worldwide. The latest US Census shows that 34 Million Americans claim Irish descent. The population of the Republic of Ireland is less than 5 million; Northern Ireland is less than 2 million. Australia has more than 2 million people of Irish descent. This mass migration started with the Irish famine years of 1845-1849 which were related more to political and social issues than food production.
To place this in perspective and talk about the holiday in places I have lived: USA, Ireland, Greece, Czech Republic, we first need some background. Wearing of the green stems from suppression of the Irish by their English overlords in the 16th and 17th centuries. The Shamrock became a secret badge for those who wanted to remain Celtic. The first known Saint Patrick's Day parade was held in New York City 13 years before the American revolutionaries declared their independence from Britain. That city is still the site of the biggest parade even surpassing Dublin.
In 1962 the city of Chicago set a new standard when they dyed the Chicago River emerald green. Since then monuments around the world have been turned green to honor this day including the Sydney Opera House, Empire State Building, pyramids in Egypt and even the proud Eiffel Tower. I am guessing there is drinks company money behind all this since the holiday has evolved into a major drinking occasion.
<![if !supportLineBreakNewLine]>
<![endif]> When I was a child in Oregon, USA St. Patrick's Day was right up there with April Fool's Day as a fun holiday. We got to pinch anybody who wasn't wearing green and sometimes pinched the girls anyway claiming we did not see their green. Later as a young man it was a great excuse to go out drinking on a week night. Decades later upon relocating to West Cork, Ireland I discovered the holiday was a much bigger deal in the US than in Ireland.
Sure the men all wore a large clump of Shamrock on their lapels, not just a fake sprig, so that they could start "wetting the Shamrock" early down to the pub. But that was it, a busy day at the pub. Just the big cities like Cork and Dublin held parades. But Americanization affects a lot of cultures and since the 1990's the holiday in Ireland as expanded from its traditional roots. That is when the government sponsored tourist boards changed the one day event into a multi-day festival that attracts large numbers of tourists.
My favorite is the parade in Ennis, Co. Clare--true community spirit!
So when I relocated to the Greek island of Paros I suffered a major holiday setback. There was zilch happening on 17 March. Even the night club called the Dubliner was not yet open for the tourist season. In recent years the beer distributors have expanded their promotions to the Greek bars but still the only major event is in Athens and sponsored by the Greek-Irish Society.
Arthur Guinness Day: In 2009 I sensed an opportunity to expand Irishness on the Greek islands in the 250th anniversary of the founding of Guinness Brewery in Dublin. On September 24 at 17:59 GMT people worldwide were to raise a glass of the dark stuff in a toast to founder, Arthur Guinness. At that time I was with a group at a traditional Greek taverna at the sea front. All heads certainly turned when we lifted our black cans that I had smuggled in.
Then I moved to Prague which has several fine Irish pubs and where I was surprised to learn that the Czechs drink more beer than the Irish. I am not surprised to see that here too the official 17 March event has been made over to a full week-end of drinking. As I purist I opted to have my toast be to all things Irish on the day. Sláinte
March 2017,
Ennis
,
Co. Clare
, Ireland
Guinness is Good for You:
You may have heard the old advertising slogan but now it is scientifically proven.
Read About It
Part Two: Everybody Loves The Irish
For the full list of the hundreds of sites worldwide going green for St. Patrick's Day
go here
Top